Another happy modular home owner!
Geoff Milliner

Southbrook, QLD
After 10 years travelling as Grey Nomads, Geoff & Kathy Milliner chose Westbuilt to build their new home so they could settle down in the scenic Toowoomba Region. Geoff tells of his experience.

"A few people said to us: "Gee at your age, why would you go through the drama of building a new home?" Well, guess what? It wasn't a drama at all."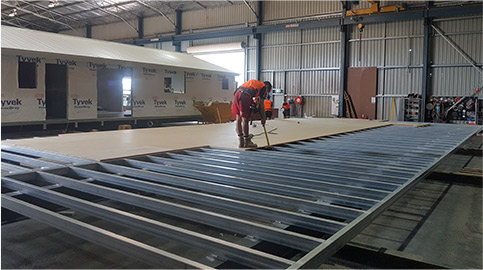 WHAT ARE MODULAR HOMES?
Modular homes aren't built onsite: they're manufactured in a factory, with up to 80% of the construction work completed by the manufacturer in the factory before they're transported in sections to your site. Modular homes are usually constructed from treated timber, galvanised steel, weatherboard and plasterboard and other materials that will withstand transportation.

You may have heard the terms relocatable homes, transportable homes, prefabricated homes or manufactured homes being used to describe different types of homes. The important point to recognise is that all these homes have one feature in common – they are all constructed offsite in a factory and then delivered to site where they are completed.
WHY ARE MODULAR HOMES SO POPULAR?
Modular homes have many advantages over traditional site-built homes.
Modular homes have many advantages over traditional site-built homes. The construction process is very different to that of a conventional home, which means it's often more cost effective and faster for you to choose a prefabricated home—particularly if you're living in a rural or regional location where labour shortages are a factor. We have identified the following three areas as the reason why most of our client choose to build a manufactured home rather than a conventionally built onsite home.

CONTROLLED CONSTRUCTION TIME
The construction time for a relocatable home is one of the main benefits of building modular. This is due to several key factors
80% of the building work is completed inside a factory meaning that compared to a home built onsite, there are very few weather delays.
The homes are constructed by the building company's own skilled workers (who work all year round in the factory), so they're not subject to frequent delays that often happen with onsite contractor labour who may prioritise another job over yours at a moments notice.
Minimal disruption to your site with a short time between delivery of your home onsite and the handover (usually 4-6weeks).

CONTROLLED QUALITY
One of the more surprising but important benefits of transportable homes is the improved quality. Despite popular misconceptions, modular homes are sometimes subject to even stricter regulations and engineering controls than traditional homes. The main reasons for this are:
They need to be strong enough to withstand transportation.
The home is inspected at multiple stages of the fabrication process, which is a more thorough and accurate process than a single inspection at the end of the build.
Modular homes are built to withstand strong winds due to the transportation to site, as well as the elements that their location is subject to.
Because they're built in factories, they're arguably better built than onsite homes: manufacturers can ensure that floors, walls and ceilings are square and aligned and they're able to use custom tools that aren't available on a building site.

CONTROLLED COST
Another benefit of building a modular home is the cost is more controlled. This does not necessarily mean that your home will be cheaper – in fact it is a very popular misconception that a modular home is cheaper to build than a traditional site built home. In many cases this is not true. Relocatable homes will offer you very good value for money and a controlled construction process leading to less cost blow-outs and sudden surprises.
It's important to note that despite popular misconception, banks will lend to relocatable home builders. They're a permanent fixture that are built to the same building codes as conventional homes, and subject to the same taxes and insurance premiums.See our Finance pagefor more details.
START BUILDING YOUR DREAM HOME
WHY CHOOSE WESTBUILT HOMES?
What makes us different from other manufacturers is our commitment to building homes that perfectly suit you – our client.
We believe that our customers' needs should be foremost in the building process which is why we offer genuine, informed assistance to help them make the right decisions for their lifestyle and preferences. Our designs can be customised in many ways, giving our clients exactly what they need to create their dream home.
As a reputable manufacturer with over 23 years of experience in the manufactured home building industry, we maintain strict quality control during construction, taking full responsibility for your home throughout the whole production process.

NO HIDDEN COSTS.
At Westbuilt we work with clients to find out exactly what home they want before giving them a quote. This includes all necessary preliminary works such as soil tests, plumbing design and colour selections. We can then give you a fixed price quote so that you know exactly what price you will be paying for your new home.

OPEN COMMUNICATION.
We engage with our clients in structured communication system and ensure open, transparent and honest communications throughout the entire building process.

TURNKEY SOLUTIONS.
Our clients have the option of a full turnkey package. This means it's even easier for you to build your home with Westbuilt. Some of the services our clients get the Westbuilt team to manage are:
Onsite plumbing including septic tanks, water tanks, pumps or connecting your home to town sewer.
Onsite electrical including connections to mains power, power poles, connection to sheds and other onsite upgrades.
Solar power systems including grid connected or complete off the grid connections
Colorbond sheds and garages.
Driveways and other onsite works.
Pools and outdoor entertainment areas.
START BUILDING YOUR DREAM HOME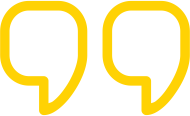 Diane Connors
From the moment we met the Westbuilt team we were very happy with the service we received. Unfortunately my husband Glynn has passed away so he didn't get a lot of time to enjoy our new home. He really loved it and I have no intention of moving. Thanks again Diane Connors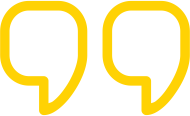 Nikki
Overall, building with Westbuilt Homes has been absolutely phenomenal, its been easy right from the beginning. The communication has been very clear and concise, any questions we had were answered straight away. Everything has just been really smooth, we're really happy with the outcome.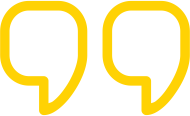 Damien & Fran Lyons
Building a new home is always going to come with the odd hitch or two. We came to realise that we could rely on the Westbuilt team to professionally and fairly negotiate a solution every time. A positive experience throughout the building process adds to the satisfying feeling of living in a brand new, custom designed home. We would choose to build with Westbuilt again.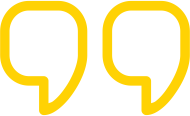 Dennis Ogden
Just a note to say a thank you to yourself and Michael Westerman and to all your Westbuilt crew for building my new home. A job well done. I hope to enjoy for some years to come.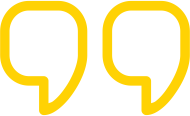 Gary & Debby Burns
We are more than pleased with our finished home, the fittings are an above average standard, the workmanship excellent, and we love the design. All the staff were friendly and welcoming at the office and factory. As we are 120% happy with our home, we would recommend Westbuilt at any time.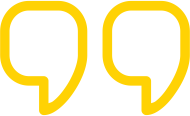 Stewart & Elyse Anderson
Stewart and I would like to pass on our sincere gratitude for building our new home, which we absolutely adore. We have found the entire experience to be very well organised and thorough, and although building our first home was a little overwhelming, Westbuilt still answered our every request. We really appreciate the final product and we could not be happier.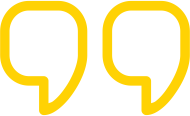 John & Danielle Hales
Westbuilt's home designs were very functional and easy to adapt to our individual requirements. Their service was fantastic and really took the stress out of building a new home. Nothing was too much trouble and they kept in touch with us through each stage of building.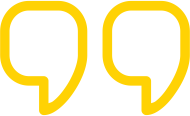 Keith & Lesley Glasgow
From the initial stage to completion, to décor, to the quality workmanship and after care, we highly recommend a Westbuilt home.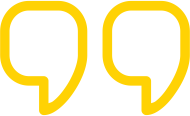 John & Fay Dalton
We very highly recommend Westbuilt to build your next home. We found them to be very helpful, kind and understanding. They are willing to take in any ideas and changes. The quality of their homes is of a very high standard.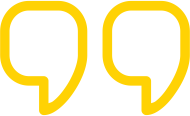 Elyse
The main reason we chose to go with the relocatable home was because it was so quick between 'build and move in' times, we were able to move out and into our home within 4 months.